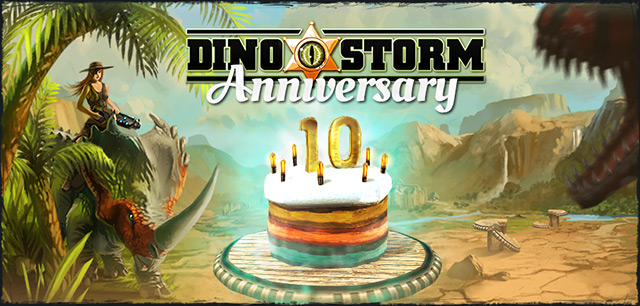 We are Celebrating
10 Years
of Dino Storm!
On

February 28th 2012

, Dino Storm entered Closed Beta!
This meant that for the first time ever, people other than the developers themselves could test-drive our beloved dinosaur game and hunt for (one-armed) bandits and bugs. Of course, nowadays everyone can play Dino Storm as long as they want, for free!
On

February 17th 2022

, we will start celebrating 10 Years of Dino Storm with you — and we have prepared a little extra for the occasion.

Check back later for more information

!