DINO STORM — THE FREE 3D ONLINE GAME WITH COWBOYS. DINOS. AND LASER GUNS.
FEATURES
Dino Storm – The first MMO with Cowboys, Dinos and Laser Guns
Next generation 3D-Graphic in your browser
Hundreds of quests
Raise your own Dinosaur
Prove yourself against Outlaws
Innovative fame system

STORY
Dino Storm – The Dinosaur Game for Cowboys
Explore our new dinosaur game Dino Storm the greatest dinosaur action in history. Dino Storm – our brand new online game with dinosaurs, cowboys and laser guns. Only the best will manage to become the town´s sheriff.
Dino Storm: Become the Glorious Sheriff of Dino Ville
Gold-rush mood in Dino Storm! Everyone wants to be the greatest cowboy in town in this grand dinosaur game about influence and reputation. Only the best will manage to become the sheriff of the town in the free dinosaur game Dino Storm. Riding on your dinosaur and armed with a laser gun you have to prove yourself against gigantic herds of dinosaurs and merciless robber bands. Stake your claim in the dinosaur game Dino Storm and team up with powerfull clans.Exploit giant gold mines and gain fame and glory in our free dinosaur game. Level your own giant dinosaurier and improve your laser gun in the great mmo Dino Storm.
Dino Storm: Play Now for Free
Earn fame and respect and become the sheriff in the browsergame Dino Storm. Dino Storm is a fantastic 3D multiplayer dinosaur game in your browser (MMO). Play now for free.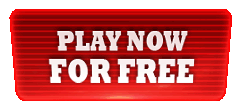 Dec 07   2023

Dear pilots, rangers and commanders! During the holiday season, some of our staff will be out of office for a few weeks. As a consequence, the processing of your request for support may suffer delays. […]

  Dec 01   2023

Celebrate Christmas in Dinoville With Us ​The season of gift giving will soon return to Dinoville again, and with it a handful of festive visitors: Christmas trader Nicholas is setting up camp in the center […]