Dear rangers, pilots and war machine commanders!
Login via Facebook has now become unavailable for both Steel Legions and Pirate Galaxy.


It will also be disabled for Dino Storm in the near future. Follow our guide below if you are still using Login via Facebook!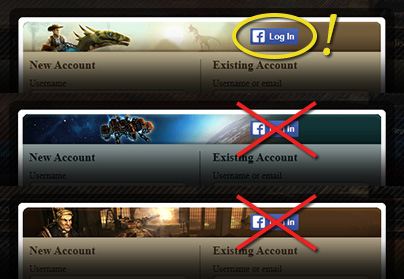 Do you use the Facebook login button to play our games?
Then follow our step-by-step guide to secure access to your game account, even without Facebook!
Instructions for
Dino Storm
·
Pirate Galaxy
·
Steel Legions
Your Support Team
Queridos rangers, pilotos y comandantes de máquinas de guerra
Login a través de Facebook ya no está disponible para Steel Legions y Pirate Galaxy.


También se desactivará para Dino Storm en un futuro próximo. ¡Sigue nuestra guía a continuación si todavía utilizas el Login a través de Facebook!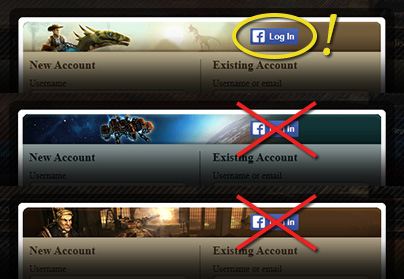 ¿Utilizas el botón de login de Facebook para jugar a nuestros juegos?
A continuación, sigue nuestra guía paso a paso para asegurar el acceso a tu cuenta de juego, ¡incluso sin Facebook!
Instrucciones para
Dino Storm
·
Pirate Galaxy
·
Steel Legions
Su equipo de apoyo
Caros rangers, pilotos e comandantes de máquinas de guerra!
Login via Facebook agora não está disponível tanto para o Steel Legions como para o Pirate Galaxy.


Também será desativada para a Dino Storm num futuro próximo. Siga nosso guia abaixo se você ainda estiver usando o Login via Facebook!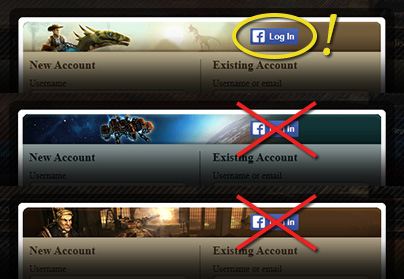 Você usa o botão de login do Facebook para jogar nossos jogos?
Então siga nosso guia passo a passo para garantir o acesso à sua conta de jogo, mesmo sem o Facebook!
Instruções para
Dino Storm
(funciona da mesma forma em nossos outros jogos)
Sua equipe de suporte
Chers rangers, pilotes et commandants de machines de guerre !
La connexion via Facebook est désormais indisponible pour Steel Legions et Pirate Galaxy.


Il sera également désactivé pour Dino Storm dans un avenir proche. Suivez notre guide ci-dessous si vous utilisez toujours la connexion via Facebook !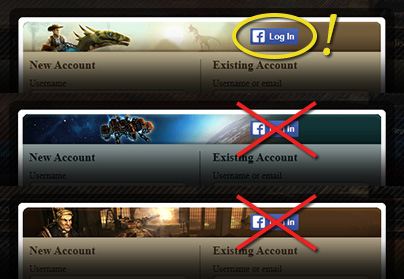 Utilisez-vous le bouton de connexion Facebook pour jouer à nos jeux ?
Suivez ensuite notre guide étape par étape pour sécuriser l'accès à votre compte de jeu, même sans Facebook !
Instructions pour
Pirate Galaxy
(il en va de même pour nos autres jeux)
Votre équipe de support
Liebe Ranger, Piloten und Kommandeure!
Der Login über Facebook ist nun sowohl für Steel Legions als auch für Pirate Galaxy nicht mehr möglich.


Auch für Dino Storm wird er in naher Zukunft deaktiviert werden. Folge unserer Anleitung unten, wenn du noch den Login über Facebook verwendest!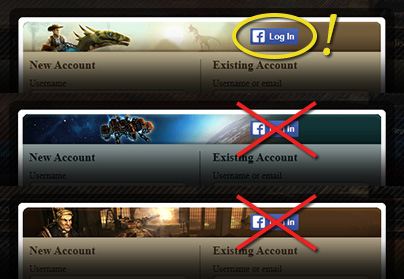 Benutzt du den Facebook-Login-Button, um unsere Spiele zu spielen?
Dann folge unserer Schritt-für-Schritt-Anleitung, um den Zugang zu deinem Spielkonto zu sichern, auch ohne Facebook!
Anleitung für
Dino Storm
·
Pirate Galaxy
·
Steel Legions
Euer Supportteam
Read more...