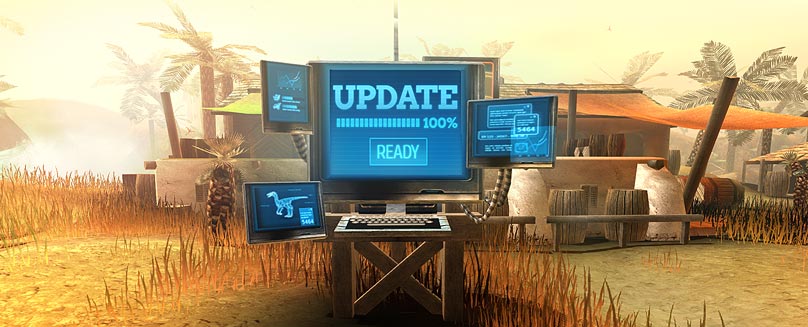 Game Update October 15, 2019
Between
8:30 AM and 10:30 AM UTC+2
, the game servers will restart for a new game update to be deployed.
Update Changelog
[anchor]IMPROVEMENTS[/anchor]
Made preparations for the upcoming Halloween event.
[anchor]BUG FIXES[/anchor]
Fixed a bug that made it possible for players actively involved in PvP combat to "bring their fight" from Goldfields to Dinoville.
Fixed that very large hit point values (think high-level monstrous dinosaurs) did not properly fit into the HUD.
Fixed a bug that could cause the game to crash when using UI zoom factors other than 100% in Windows 10. This fix is only applied after updating to the latest game client/game launcher.
Fixed overload in video card and system memory which was causing slowdown and might also have been responsible for many client crashes. The game will now try to unload memory every 15 minutes as well as during zone changes.
Google's translation bad?
Community translations of this changelog will get linked here (author's name included)!