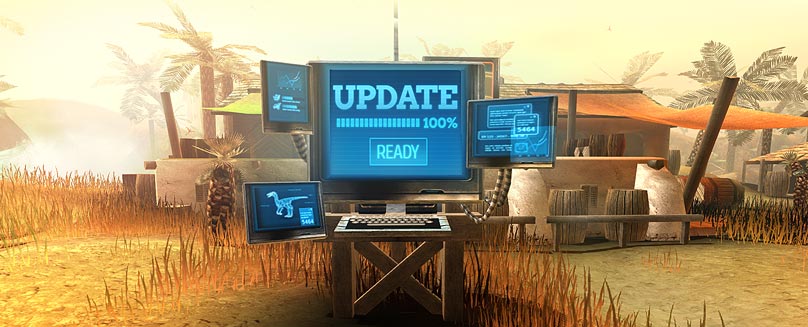 Game Update July 17, 2020
Between
8:30 AM and 10:30 AM UTC+2
, the game servers will restart for an update to be deployed.
Update Changelog
BUG FIXES
Fixed a bug that caused player dinosaurs to not recover any HP through their recovery attribute when they did not also have a dedicated Recovery Implant installed.
Fixed a bug that could cause the internal server position of players in the game world to be offset. This could happen when a player's dinosaur was either stunned, paralyzed or defeated in battle.

This bug could manifest in a way that affected players were briefly able to walk over otherwise impassable terrain, or had their Dino Dollars dropped on impassable terrain when they were defeated in battle.

The "bleed" status effect icon and effect particles are no longer shown when the "burn" status effect is being applied. Instead, the "burn" icon and particles now resemble a burning flame.