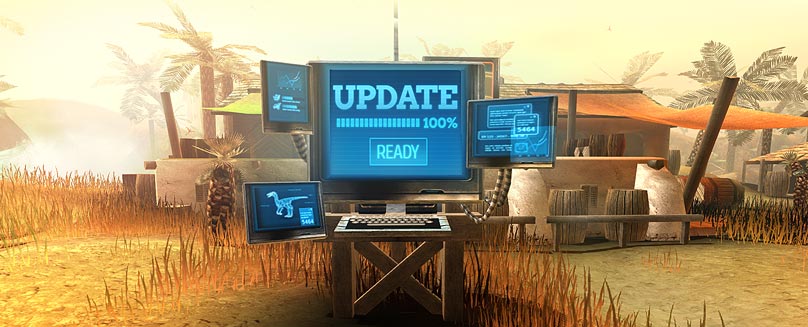 Game Update April 21, 2020
Between
8:30 AM and 10:30 AM UTC+2
, the game servers will restart for a new game update to be deployed.
Update Changelog
[anchor]IMPROVEMENTS[/anchor]
Optimized internal handling of achievement data in order to reduce network lag and improve server/client performance.
[anchor]BUG FIXES[/anchor]
Fixed that the Special Easter Reptile dinosaur skin art was limited to a maximum level of 45.
Google's translation bad?
Community translations of this changelog will get linked here (author's name included)!