More and more people all over the world are playing Dino Storm, the 3D action MMO with cowboys, dinosaurs and laser guns. More people means more spoken languages, and today we are happy to announce that Dino Storm is now also fluent in Greek!
A Big Welcome To Our Greek Dino Storm Fans. Have Fun With The Game!
Thanks to our friends at zoo.gr, who will add Dino Storm to their site soon, Greek is now supported from the language drop-down menu in Dino Storm's settings window.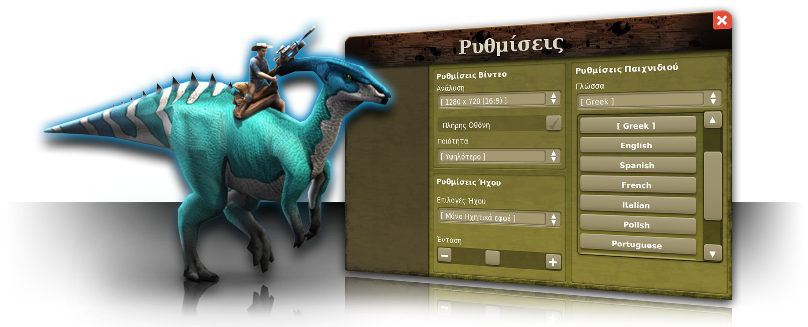 Dino Storm still does not speak your mother tongue and you would like to change that? Feel free to contribute to the Dino Storm translation project – anyone can join in!