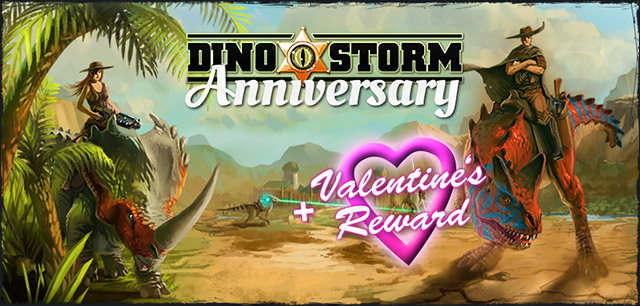 Celebrate our Anniversary and
Valentine's Day
Together!
On

February 28th 2012

, Dino Storm entered Closed Beta!
This meant that for the first time ever, people other than the developers themselves could test-drive our beloved dinosaur game and hunt for (one-armed) bandits and bugs. Of course, nowadays everyone can play Dino Storm as long as they want, for free!
Starting

February 13th 2020

, we will celebrate

8

Years

of

Dino

Storm

with you for a full two weeks—and we will have some

Valentine's Day rewards

as well!
Event starting time is 4 PM / 16:00 server time:
Asia server –

16:00 CST / 08:00 UTC

Europe servers –

16:00 CET / 15:00 UTC

America servers –

16:00 EST / 21:00 UTC
Celebrate the Anniversary of Dino Storm with Loads of Delicious Cakes
Blueberry
cake
Chocolate
cake
Dragonfruit
cake
Strawberry
cake
Mango
cake
Rainbow
cake
The slightly sour juicy taste of blueberries makes you partly reflect incoming damage back on the attacker for a certain time.
The instantly rewarding taste of chocolate grants you healing powers for a certain time.
The sweet refreshing taste of dragonfruit makes your attacks more powerful for a certain time.
The luxuriously sweet taste of strawberries makes your extra power bar refill more quickly for a certain time.
The sweet and slightly tart taste of mango increases your defensive powers for a certain time.
The overwhelming explosion of second-to-none flavors makes you run much faster for a while.
Collect Ingredients & Bake Yourself Some Cake!

Combine All 5 Cakes For the Awesome Rainbow Cake!

Eat Cakes & Unlock the Brand-New
Hearts
Dinosaur Skin Art!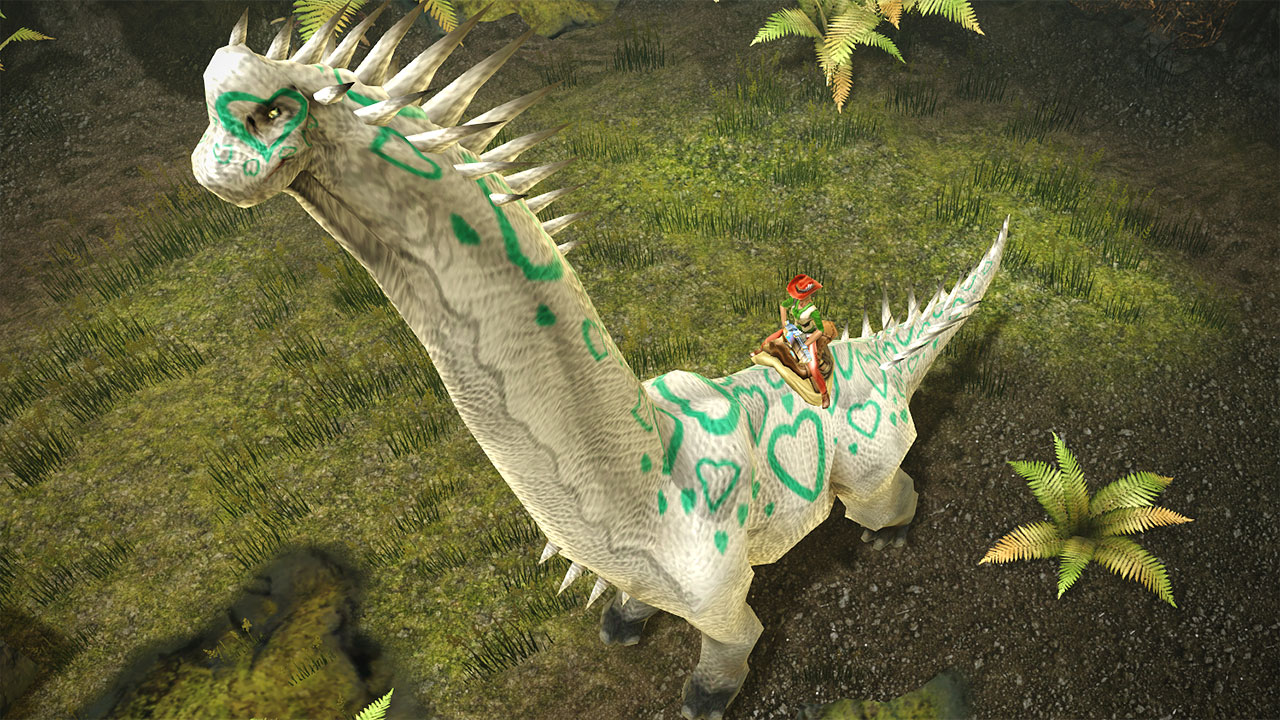 Event Bakers Also Sell Baby Dinosaurs—
Including Baby Rex*
*Sheriffs only