Charles "the Genius" Hawkins is a man with a plan – a masterful blueprint, to be exact. He has crafted the amazing Triforge, a device that can create exciting new items from old and ordinary ones.
Get Creative: With the Triforge You can Build Truly Special Items
Gain a Unique Look
Combine fashionable items and dino skin art to create stunning new items no one has ever seen in Dinoville before!
Gain Fame and Power
With the Triforge update, fashionable items gain quality, an increased Daily Fame Bonus as well as attribute boosts!
Gain Endless Possibilities
Thanks to the Triforge, your items become more diverse and powerful than ever – each time you create an item, its quality is increased.
3 items


countless possible results
=
Untamable
dinosaur skin art
Outlaw
Green
+
+
=
Gents' desert shirt
Plain
Straw
Untamable
dinosaur skin art
Gents' desert shirt
Gents' hat
=
Gents' hat
Ranger
Outlaw
Plain
Ranger

Green

Hot Pink

Straw
Hot Pink
=
…
Upgrade: Fashionable Items Gain Quality, Attributes and Fame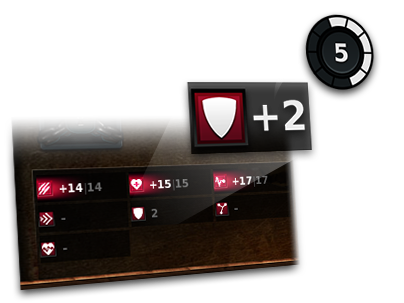 Gain Quality
Quality is a new property for any fashionable item. A higher quality value increases the item's attribute bonus, and the Triforge applies a quality increase to each created item!

Gain Attribute Bonuses
Thanks to a brand-new powered lining, fashionable items can now carry attribute bonuses! These bonuses increase with the item's level and quality.

Gain More Fame
With the Triforge update, all fashionable items receive an upgrade to their Daily Fame Bonus. This includes dino skin art and saddles and will be applied to what you already own as well.
Pro Tip: Create Rare Items From More Common Ones
Can you see what we did here? With the Triforge, it is absolutely possible to aim at creating specific items! Of course there are other possible outcomes, but any created item can be disassembled into its three source items again during a 3 hour cooldown period following its creation.
Rare items


created from common ones
+
+
=

1 OF 3




LIKELY RESULTS
Because clothing and skin art now carry attribute bonuses, some of the attributes have been adjusted to keep gameplay balanced:
Overall balance between attributes has been reworked to render gameplay more fair.

Both hit points and damage values have been slightly reduced, so they still remain balanced.

These changes enable everyone to better tweak their attribute values towards their individual playing style;
experimenting with attributes is now easier than ever.

The strength of enemy units has been adjusted as well; in short, the game has not become any harder.