Everything is coming together with the New Powerful Profile in Dino Storm! The second installment in the
Combat Redefined update series
puts you in full control of your gear.
The New Powerful Profile – All Your Gear, at Any Time
➀
Switch between dinos, guns and add-ons with ease
No more going back and forth through multiple windows. All your gear is right there in front of you.
➁
Compare all your gear
at a glance
Which one of your dinosaurs is the strongest?  Comparing gear has never been easier – you can even check items not yet unlocked!
➂
Quick and easy access
to your upgrades
You don't remember which gear you wanted to upgrade first? Simply bring up the profile and switch to the upgrades view.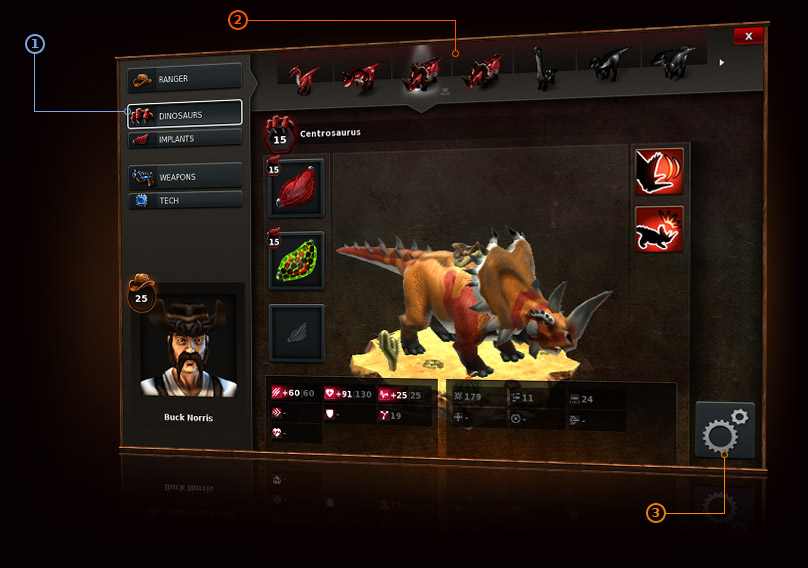 A Spring-Cleaning for Your Inventory
"Where are my dinos?!" – Do not worry when you cannot find any of your gear where you last put it. With the new powerful profile of Combat Redefined Part 2 we make lots of room in your inventory or warehouse, as no dinosaur, gun, implant or tech will ever occupy storage space again!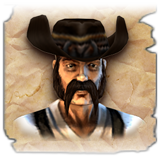 "Gear no longer takes up any inventory space?
I'm loving the new powerful profile already!"
Combat Redefined Part 2 is Now Live. Have fun playing!