Dear rangers!

If you ever felt the need to show the world your love for Dino Storm in a non-digital form, now is your chance to do so: t-shirts, hoodies, coffee mugs… we've got you covered! Oh, by the way:
AUGUST 4-7 ✓
ALL DINO STORM MERCHANDISE ✓
15% OFF !!
Just make sure to hit the "Redeem" button in the shop!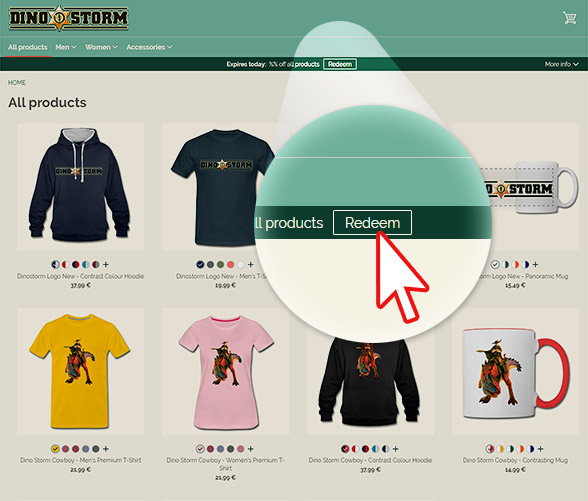 »
SHOP NOW
«
​