Laser Gun — Yager Rifle
Yager Rifle — Laser Gun in Dino Storm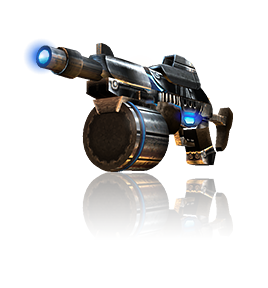 Yager Rifle — Laser Gun Skills
Yager Rifle — Laser Gun Facts
With the introduction of the Yager rifle, calls for a firearm that would combine a consistently high output with high precision firing were finally met.
Only by utilizing experimental circuitry which was gathered from the wreckage of a presumably extraterrestial vessel in Coldclaw Valley, the power cycle of this extraordinary rifle could be kept in check. Regular circuitry components had the Yager prototype overheat in seconds!
While the experimental technology is said to be only understood in parts, the Yager rifle's manufacturer still managed to replicate it — their motto being "we understand the part that counts". So far, customers have been more than happy with this approach!