Laser Gun — Showstopper
Showstopper — Laser Gun in Dino Storm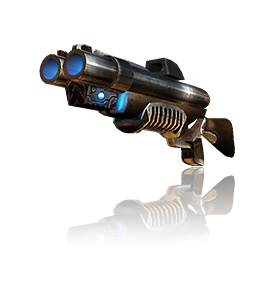 Showstopper — Laser Gun Skills
Showstopper — Laser Gun Facts
Although the Showstopper was only recently put on the market, it quickly gained popularity as it offers a tremendous amount of power in a handy package.
Capable of bagging nearly any game known to man — be it covered in fur or feather — this gun also doubles as a superb defensive arm, as it is quick to grab for — as an example — coachmen in case of an ambush outside city borders.
No cowboy should ever underestimate the stopping power of this highly versatile firearm!