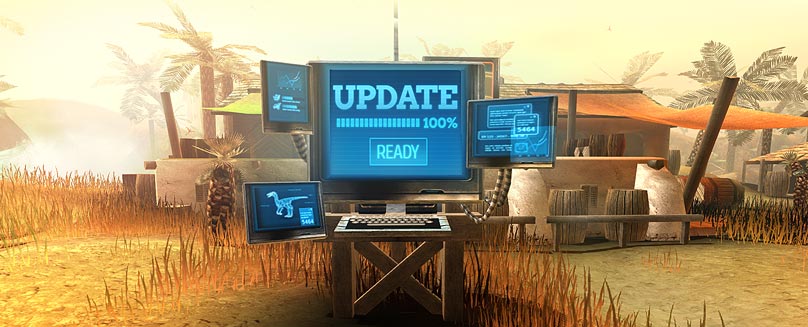 Game Update April 7, 2020
Between
8:30 AM and 10:30 AM UTC+2
, the game servers will restart for a new game update to be deployed.
Update Changelog
IMPROVEMENTS
In an effort to improve general playability, the game's distance filters have been adjusted. This means enemy units and other players, as well as the interactive consoles next to Claims and Travel Gates will enter your vision later than usual, leading to less units on screen, which in turn reduces network traffic; this change was made to combat network lag.
Optimized timing of dinosaur movement commands; this was also made to reduce network lag.
BUG FIXES
Removed deprecated Egg Spoons from the game (2018 and older). These items had been assigned the same "OLD" Egg Spoon icon that the 2019 Egg Spoons are using; however, while 2019 Egg Spoons can be exchanged for new ones, the 2018 Egg Spoons were of no use whatsoever in the current event.
Google's translation bad?
Community translations of this changelog will get linked here (author's name included)!