Today's update significantly enhances your ranger's innate tracking skills, which means that it is now a lot easier to find the items you were looking for on your journey through Dinoville, Goldfields or Mokon Woods.
Gain Greater Insight – See What You Scored at First Glance
Your ranger's skill in identifying loot has been improving steadily, so much that you are now getting a clear image of what you scored in combat. Also, the loot marker's color adjusts to the type of item, like this:

Fashionable Items

Damage Boosters

Other Loot Items

Upgrade Items
Never Lose Track – Trace Dropped Items, No Matter Where You Are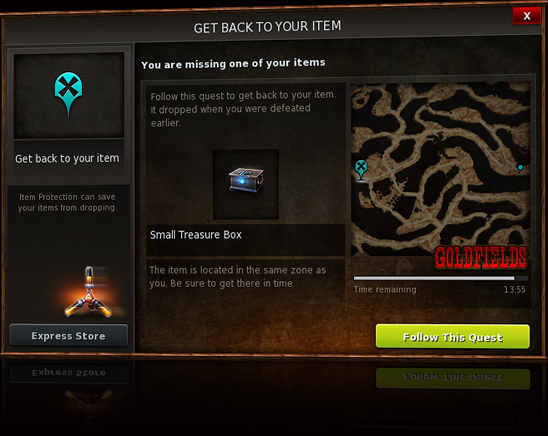 Even the best of rangers may suffer defeat in combat at some point; when it happens, an item from your ranger's inventory may drop to the ground where it will last 15 minutes before it is gone.
But this is old news.
What is new is that you are now guided straight to the item's location – thanks to your ranger's new tracing skills you will never lose track again!