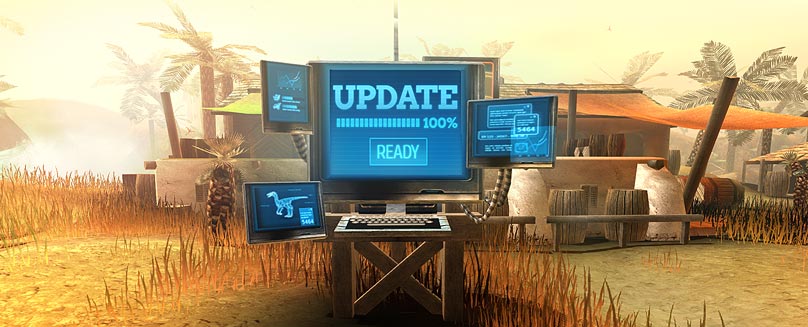 Game Update May 9, 2019
Between
8:30 AM and 10:30 AM UTC+2
, the game servers will shut down for a new game update to be deployed.
Update Changelog
NEW FEATURES
IMPROVEMENTS
Added a line of text to the "Create Clan" window to clarify how the 72-hour create/join clan cooldown works (the 72-hour wait is counted from the last time a new clan was created or joined; the wait does not start with leaving a clan).
Range descriptions for the dinosaur skills "Jump Attack", "Dash Attack" and "Flying Head Butt" have been changed to "medium" to better match the actual in-game range.
Made several improvements to flash sale mechanics in general.
script
script
Google's translation bad?
Community translations of this changelog will get linked here (author's name included)!
---