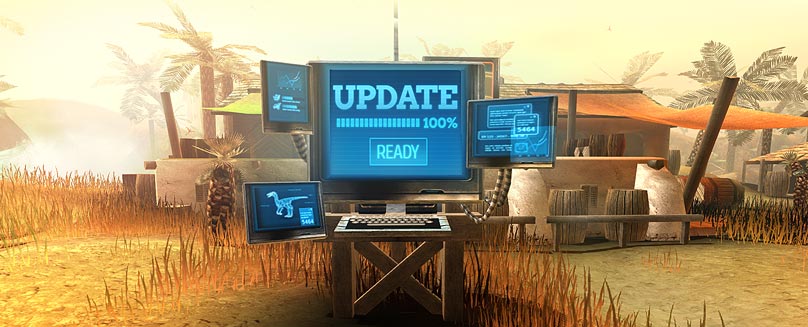 Game Update March 5, 2019
Between
8:30 AM and 10:30 AM UTC+1
, the game servers will shut down for a new game update to be deployed.
Update Changelog
IMPROVEMENTS
Player dinosaurs and Sites can now be seen from farther away.
Disabled that the camera automatically points into the direction of the current quest target.
BUG FIXES
Fixed a bug that could enable enemy units to still use skills when they were stunned.
Fixed a bug that could cause mobs to appear to be walking sideways for a short time after entering the player's range of sight.
Fixed a bug that rendered the "Reset clan fame balance" button unusable for a number of clan roles.
Fixed a bug that caused the Dinoville guardians' PVP Protection window to not properly update its status when it was open while a player's Duelist state ended.
Fixed a number of potential client crash issues that could occur when the profile window was opened.
script
script
Google's translation bad?
Community translations of this changelog will get linked here (author's name included)!
---