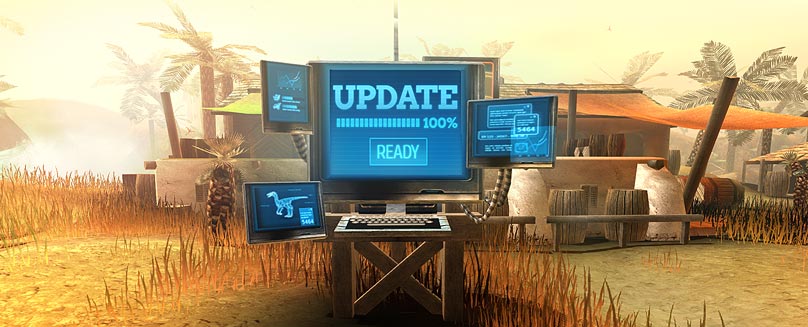 Game Update February 5, 2019
Between
8:30 AM and 10:30 AM UTC+1
, the game servers will shut down for a new game update to be deployed.
Update Changelog
IMPROVEMENTS
Improved visibility of "important announcement" popup messages in the upper right screen corner.
Included detailed quest texts for the first five NPCs in Maujak Mountains (rest to follow).
BUG FIXES
Fixed a bug that led to clan leaders being unable to appoint a new clan leader through the usual context menu button.
Fixed a bug that prevented detailed quest texts in all of Coldclaw Valley from being displayed. Instead, short generic texts were shown.
Fixed a bug that caused the escort unit NPC in Runa Stonewort's group quest "THAT Customer Is King" to take a too convoluted route.
Fixed a bug that caused the Maujak Mountains achievement "Travel to Watkins from another Travel Gate" to not work.
Fixed a bug related to the newsticker popup messages in the upper right corner of the screen that could cause their fade-in/fade-out animation to glitch.
Fixed a bug that caused NPCs Tootega and Norah Campbell to switch places in the "Complete x quests" and "Help NPC" achievement tracks for Maujak Mountains.
script
script
Google's translation bad?
Community translations of this changelog will get linked here (author's name included)!
---